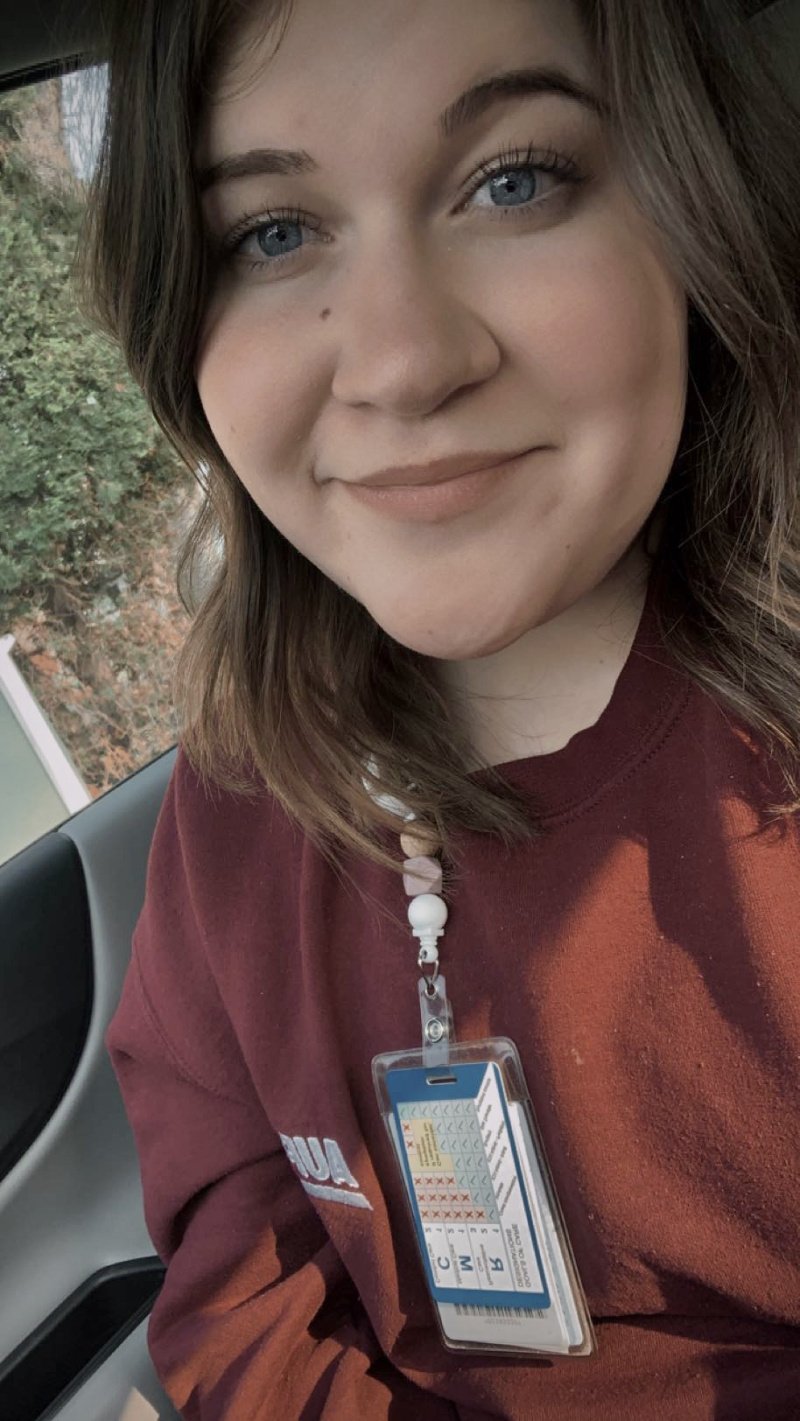 Local 041/003 member and activist Brenna Bamber is the 2023 recipient of AUPE's Young Activist Committee's RALY award. Congratulations, Brenna!
Each year, AUPE members are encouraged to nominate an inspiring young activist for the Recognition of Activism and Leadership Youth (RALY) award. The RALY award is bestowed to members based on three main criteria: recipients must be 30 years or younger, have made significant contributions to the development of their Local, and shown commitment to community by participating in union activities.
"Being an activist in your union means you've got to get your hands a little dirty, ask some uncomfortable questions and find the right mentors," says Bobby-Joe Borodey, Vice President and Chair of the Young Activists Committee. "Finding and building up young labour activists within the union is critically important to maintaining our momentum and inspiring others to join the labour movement."
Bamber graduated and became a licensed practical nurse at an inopportune moment in time: the middle of the COVID-19 pandemic. While many Albertans were forced to sit at home and wait to see what would happen next, Bamber started her career in the thick of the front-lines.
Nerves ran high. "It was one heck of a time to be starting as an LPN," she says.
But Bamber was ambitious. Originally from the small farming town of Oyen, Alberta, she is no stranger to working hard and playing hard.
Bamber wasted no time getting involved with Local 041, reached out to her union steward with questions, and was quickly elected Chair of her Chapter at Medicine Hat Regional Hospital.
"I figured it's never too early to get involved," says Bamber. "I didn't really know any of my rights at work, and it was reassuring just to have someone I could ask those kind of questions."
"Being an activist in your union means you've got to get your hands a little dirty, ask some uncomfortable questions and find the right mentors."
Text only block
Bamber fully embraced the art of learning by doing as she accepted more responsibility within the union and on the job site. This year, Bamber was elected to serve as a Local 041 Provincial Executive representative and also serves on the Elections Committee for Convention 2023.
Bamber was nominated for the RALY award by fellow member Catherine Sivasankar, who says: "Brenna has become a very valuable and appreciated member, always willing to share ideas and opinions. I can only imagine what the future holds for her!"
Bamber received the award on August 12, 2023, which is recognized as International Youth Day by the United Nations. Her name will be engraved on a plaque at AUPE Headquarters in Edmonton.
"I'm so happy to have been chosen for this year's RALY award," says Bamber. "Last year I made a major point of embracing our union, both inside and outside of the workplace. Thank you so much to the members who have mentored me and supported me so far."
When she's not providing front-line care at Medicine Hat Regional, Bamber is busy baking pies for friends, paddle-boarding, and helping with her family's annual harvest.