Committee contacts
Staff Advisor
Liliana Cordeiro
Staff Admin
Rocio Granados
Page component
Duties of the Pension Committee
Text only block
AUPE's Constitution sets out the duties of the Pension Committee as follows:
The Pension Committee shall:
promote the education of the members and public as it relates to pension issues;
lobby all levels of government and the respective Pension Boards regarding pension issues of concern to members;
coordinate with all other public service unions and federations;
report regularly to the Provincial Executive;
liaise with and monitor the activities of the Public Service Pension Board, Local Authorities Pension Board, and private pension boards (in accordance with the various pension plans negotiated by components of the Union);
review pension legislation and regulations and spearhead any lobby  for positive change;
draft policies, briefs and other presentations on issues of concern;
initiate action and participate in meetings, conferences, conventions and education courses on issues of concern related to pensions and coordinate these with other committees and organizations;
establish a resource base on issues of pensions to identify, examine, analyze and exchange information with other groups;
include, in addition to the members appointed by the Executive Committee, the three AUPE members appointed to the Public Service Pension Board (PSPB) and any AUPE members appointed to the Local Authorities Pension Board (LAPB) as ex-officio (non-voting) members.
Pension Board members representing AUPE
Text only block
Susan Slade, LAPP Sponsor Board Member 
Terry Agoto, LAPP Corporate Board Member  
Mike Dempsey, PSPP Sponsor Board Member
Jason Heistad, PSPP Sponsor Board Member 
Justin Huseby, PSPP Sponsor Board Member 
Liliana Cordeiro, PSPP Corporate Board Member  
David Lardner, PSPP Corporate Board Member  
Jan Goodwin, PSPP Corporate Board Member
FAQ
Text only block
Q: Where can I find personal information about my pension?
A: Members should go to their own pension plan to answer questions such as:
When do I have to retire?
What is the 85 factor?
What is a cost of living adjustment (COLA)?
What are my retirement options?
How can I receive a pension estimate?
Can I receive a pension before age 65?
Q: What does AUPE's Standing Committee on Pensions do?
A: Generally speaking, the Pension Committee represents AUPE members on all questions relating to the protection and enhancement of their pensions. Certain members of the committee or AUPE sit on the boards of the Local Authorities Pension Plan (LAPP) and the Public Service Pension Plan (PSPP). The committee also has a number of specific duties assigned by AUPE's Convention and Provincial Executive.
Q: Who may become a member of the committee? How do I become a member of the Pension Committee?
A: Any AUPE member in good standing who has the approval of the President of AUPE can be appointed to the Pension Committee. Candidates for membership on the committee should have a strong interest in pension issues, sufficient time to commit to attend committee meetings and a willingness to pitch in and work hard. If you are interested in membership on this committee, you should write a letter or email to the President of AUPE, expressing your interest and giving reasons why you think you would be a good candidate. The selection is made by the President, with the advice of the Executive Secretary-Treasurer, who is the Chair of this committee. Applicants for positions on this committee need to remember that many members are interested in this important volunteer job and that only a few can be appointed. All expressions of interest are gratefully received.
Q: Are all AUPE members participants in the same pension plan?
A: No. The largest number of AUPE members are enrolled in either the LAPPor the PSPP. Some other AUPE members have other pension arrangements. Click here to go to the PSPP and LAPP websites.
Q: Does AUPE have representation on the boards of pension plans in which its members are enrolled?
A: AUPE has representatives on the boards of the LAPP and the PSPP.
Defend your Canada Pension Plan!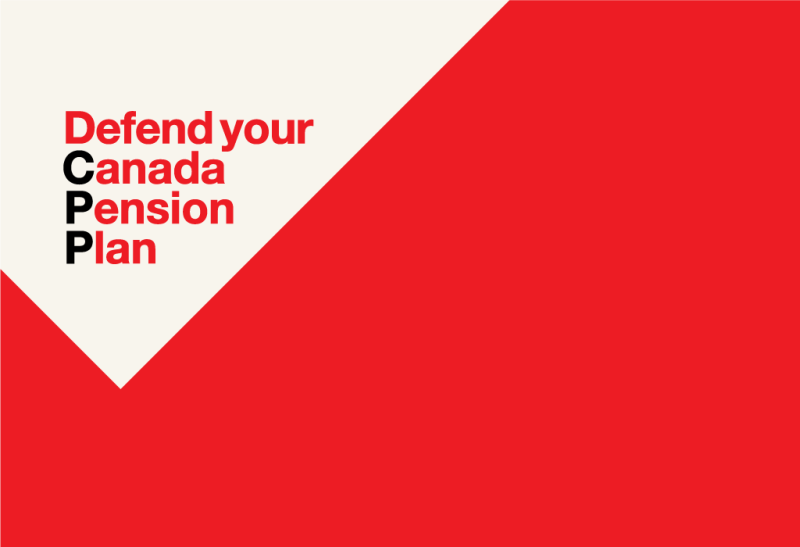 AUPE members are alarmed by Premier Danielle Smith's proposal to pull out of the Canada Pension Plan (CPP). Members know that we deserve pensions that work for us, not the risky and expensive political games required to leave the CPP.
 
Your AUPE Pensions Committee hears your concerns loud and clear. We have created this campaign letter to help you stand up for your pensions.
 
Click here to fill out and email the campaign letter to Premier Smith and opposition leader Rachel Notley.
 
Send a strong message to the politicians. They need to know how important the Canada Pension Plan is to working Albertans!