Page component
Advanced Occupational Health and Safety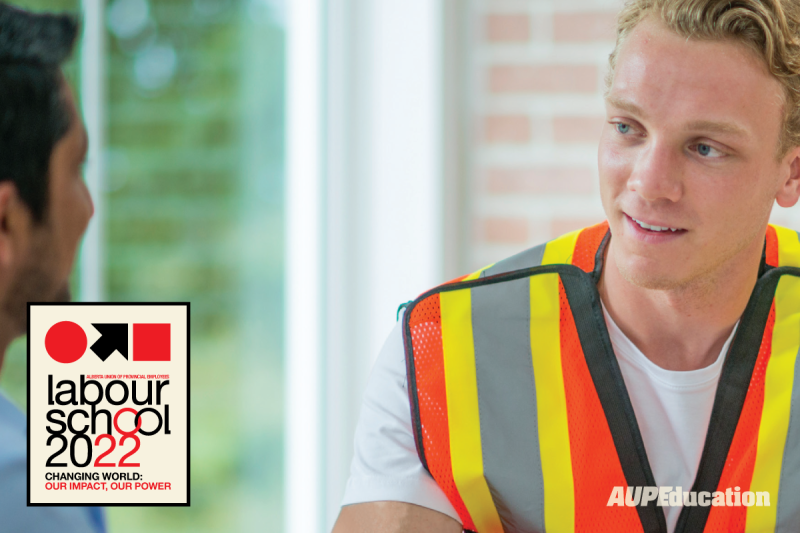 Course Description
In 2017, Bill 30 caught up Alberta's OHS system with other provinces. But in 2020, Bill 47 ran important parts of the OHS rules through the paper shredder. Now, we're in a race to make sense of the tatters that leave our workplaces less safe, and that roll back compensation for injured workers. Are we up to today's health and safety challenges? To reduce the disturbing rates of injury and occupational disease, you'll need to promote your rights, make the most of your joint committee, bargain for safety…and even organize co-workers to take direct action.
This course is for union stewards who want to:
Foster a culture of safety in the workplace
Deepen knowledge of OHS legislation and tools to resolve issues
Hone skills to participate effectively on joint health and safety committees
Organize co-workers to take workplace actions for safety
Prerequisites
OHS for Stewards
This course uses:
A homework assignment before coming to Labour School
Body mapping
Stories from working-class history
Videos, including case studies from AUPE's award-winning Careful, Safe, Intact video series
Readings and lectures
Short presentations, public speaking, and scenario role plays
Group discussions
Learning outcomes
Hold your employer accountable under Alberta's OHS legislation and resolve common health and safety issues constructively.
Participate actively as an onsite safety representative or member of a joint worksite health and safety committee (JWHSC).
Describe the limits of the internal responsibility system, and why you will need to file grievances, bargain for safety, and organize for safety.
Gather information, assert workers' knowledge of hazardous conditions, propose alternatives, and mobilize your co-workers to take workplace actions in support of safety demands.
Apply for Labour School 2022
Use the link below to apply for Labour School. If you have problems applying please contact Megan Atkinson at 1-800-232-7284 (ext. 3341) or m.atkinson@aupe.org